Manufactured using a high quality aluminium track and frame system with a superior sliding mechanism, Glide sliding doors offer the ultimate quality in motion.
Panel options include:
MFC
Anything from our 18mm Cut & Edged range or Aspects PVC doors.

Vinyl Wrapped
Any décor currently available in the vinyl wrapped door range.

Glass
Mirror and a variety of colour options.

Acrylic
High quality Senoplast pressed onto MDF offering superior gloss levels.

Range Highlights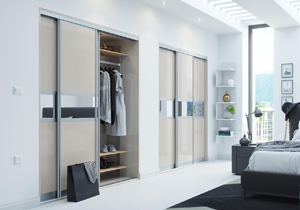 Made-to-measure, up to 2400mm high and 1220mm wide.
Larger sizes available on request.
Over 400 panel finishes.
3 track & frame colour options.
3 frame profile options.
High quality aluminium frame door and track.
Soft close on every door.
Available in one or three panel designs.
Adhesive cross rails available.
Glide Sliding Door Frame Profile Options
There are 3 frame profiles to choose from:
31mm wide Primo
22mm wide Lucine
22mm wide Ronda
All 3 profiles are available in Black, Aluminium or Brushed Pearl finishes ensuring there's a profile and colour combination to match any arrangement of Glide doors.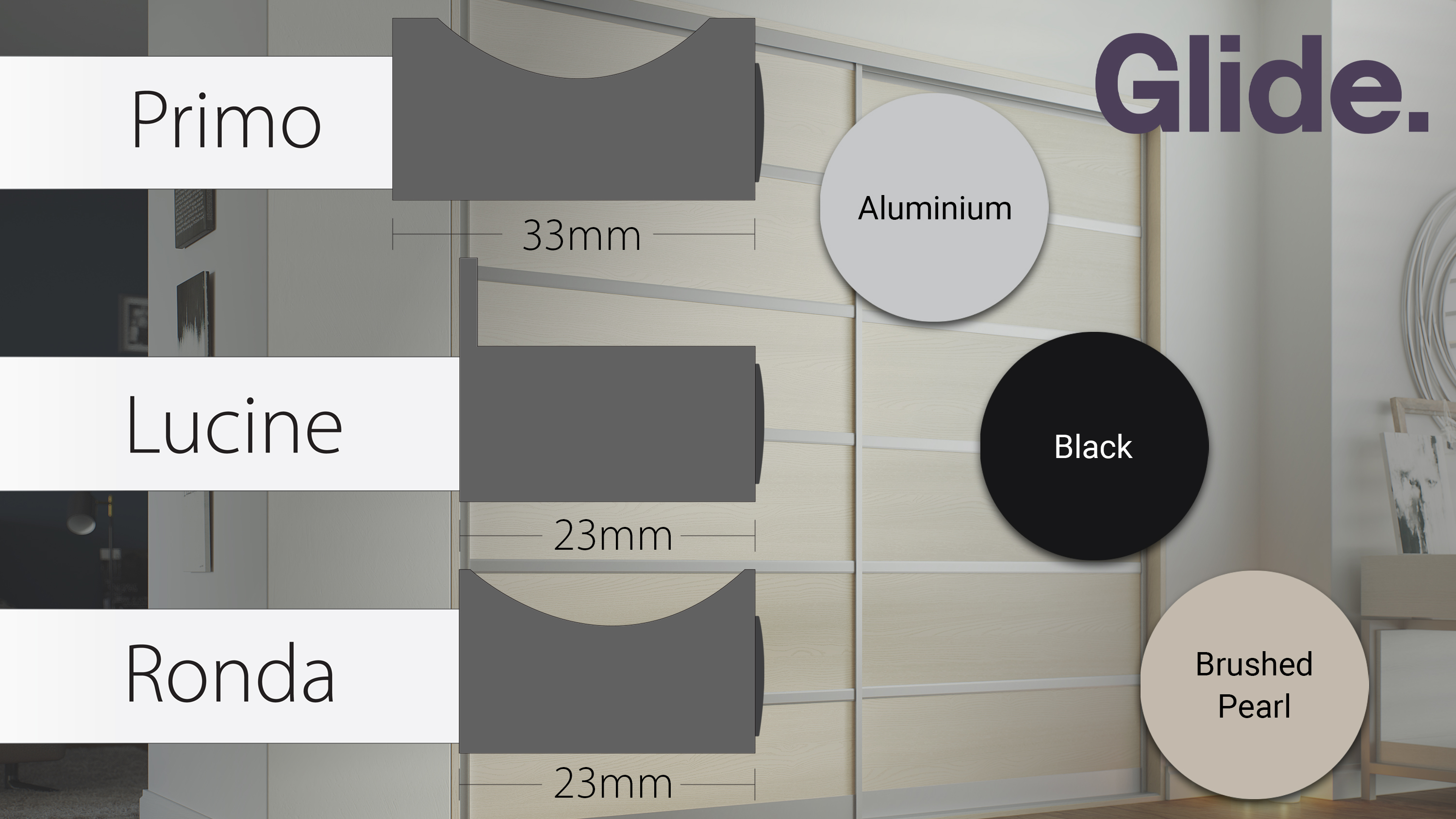 New Improved Soft Close Mechanism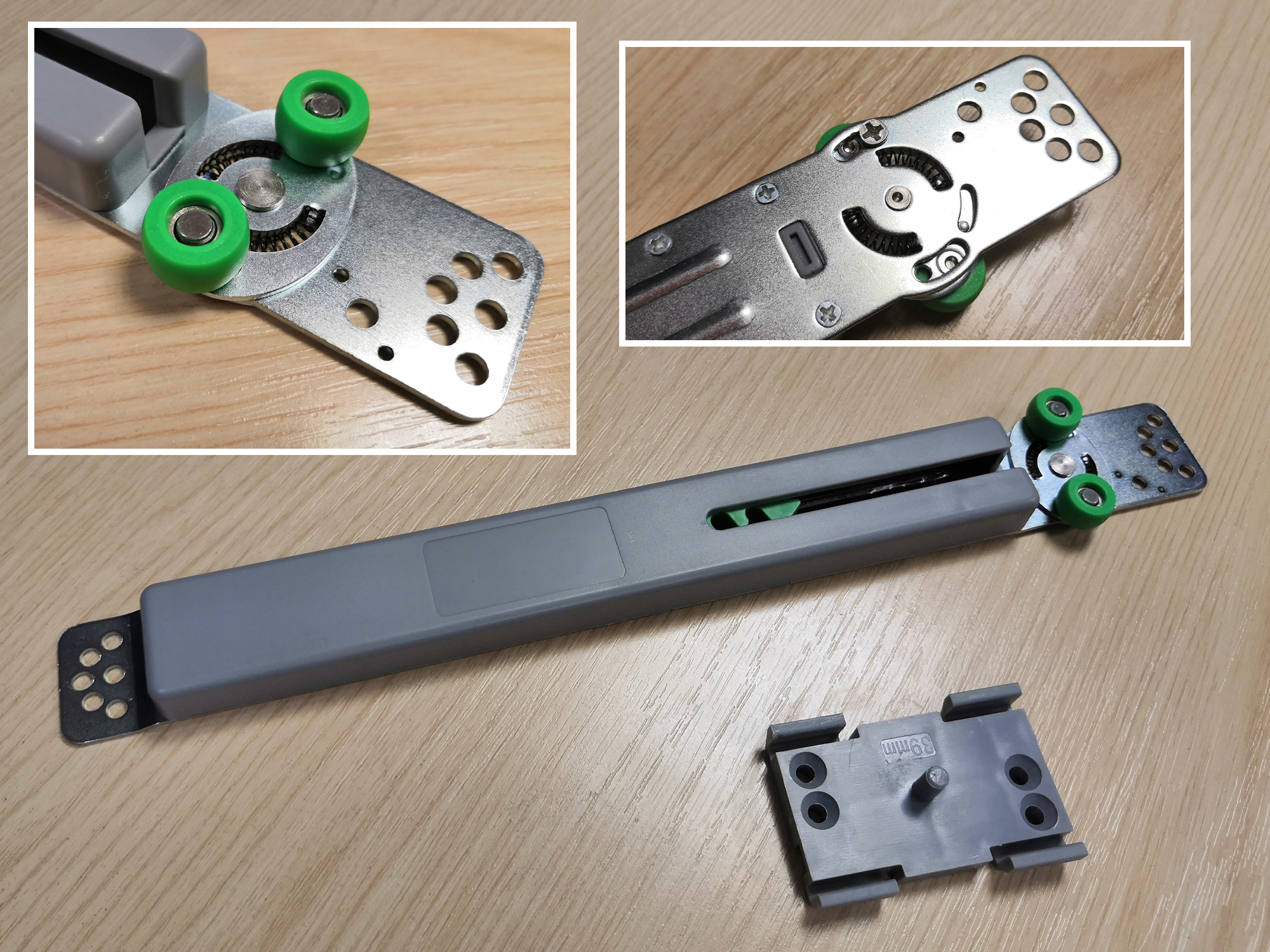 We've recently made a small change to the soft-close mechanism on our Glide sliding doors.
Features a quieter, smoother hydraulic motion
Easier to fit: the self-locating top bracket means there's no need to measure the placement of the bracket.
A more compact, enclosed unit: less likely to gather dust and debris throughout its life at the top of the door channel..
All new Glide door sets will now feature this mechanism as standard, making things even smoother during the installation process and for the end-user.
For more information about the colours available, please contact our office.